APPA places a strong priority on providing members with the right tools and educational resources to ensure all goods for sale in the promotional products industry are tested, safe and comply with the law.
Be it children's toys and novelties, battery-operated products or personal items, APPA is working to make our members aware of the hazards and safety risks that are known to accompany certain products and product categories.
The APPA Code of Conduct sets out rules and responsibilities that all existing members must abide by to retain membership. The Code includes mandatory and non-mandatory standards of compliance.
APPA is committed to improving the safety of products supplied by our members, and by the wider promotional products industry. APPA is also a member of the Button Battery Working Group (in consultation with the ACCC).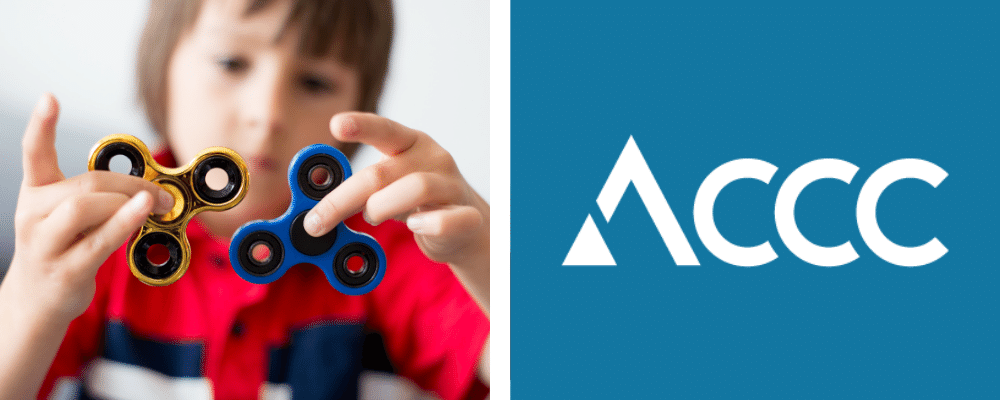 APPA Product Safety Training Program
The APPA Product Safety Training Program is an online course comprised of 3 modules, developed exclusively for APPA by Gail Greatorex, Owner and Principal of Product Safety Solutions.
This is an introductory course, aimed at outlining key principles and processes to get APPA members up to speed, or to refresh existing knowledge. Information provided in accompanying notes allows members to learn more, at their own pace, as applicable to each business and product.
Mandatory Button Battery Standards
In December 2020, the Federal Government announced the introduction of new mandatory safety and information standards to improve the safety of button and coin batteries and consumer goods containing them.
As a member of the Button Battery Taskforce working in consultation with the Australian Competition & Consumer Commission (ACCC), APPA welcomes the four new mandatory standards:
The ACCC has also developed A Guide for Business on the Application of Mandatory Standards. The purpose of this guide is to assist suppliers in understanding the requirements for secure battery compartments, child resistant packaging, and warnings and information.
The ACCC has developed a fact sheet which summarises the requirements of the new standards for the benefit of suppliers.
Consumer product safety — Guidelines for suppliers (ISO 10377:2013)
This international standard provides practical guidance to suppliers on assessing and managing the safety of consumer products, including effective documentation of risk assessment and risk management to meet applicable requirements. The standard has been adopted by Standards Australia and Standards New Zealand
Helpful External Links and Resources